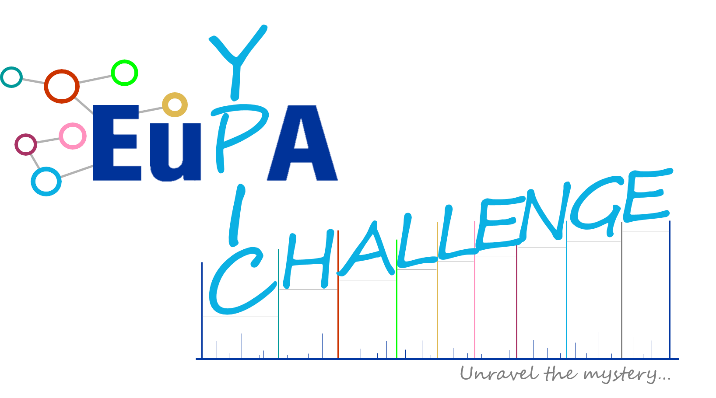 Sign up for the YPIC challenge for free right here: https://goo.gl/forms/NyWBmIuL97F82oqG2!
So what is this challenge all about? Well, the vials of liquid that we send out all over Europe carries a hidden sentence and it is now your job to uncover it and find out what book it comes from. Sounds easy? The rumor has it that it's a real challenge.
The EuYPIC Facebook page (https://www.facebook.com/EuYPIC/) is where you can keep up with other teams' progression and report on yours (without revealing the answer, obviously). Here you can also ask questions on rules and prizes which YPIC will answer shortly.
So, why is it exactly that we take so much trouble over sending out these mysterious peptide vials again? Well, we believe that engaging in a true scientific challenge, where you need to collaborate (internationally) and find your way to the necessary means, you will experience a lot of things which we can use as stepping stone for the pre-conference sessions we will organize at HUPO 2017 in Dublin (http://hupo2017.ie/hupo2017/). It is there that we want to all meet up face-to-face for the first time and discuss the now and the future of science in Europe and what your role herein can be.
But hey, who cares, it's all about winning the very first YPIC Challenge prize and making your mom proud, right?!
No promises yet, but we are looking into a conference scholarship for the winning team. Whether you are present at HUPO or not, that is something young scientists can always use to increase their knowledge, international network and presenting skills, isn't it?
The first teams have already registered and are cracking the code as we speak! Are you ready for this scientific journey? Get your team together and register to get the peptides!
We look forward to reading your manuscript and hope to see you in Dublin,
The YPIC Team